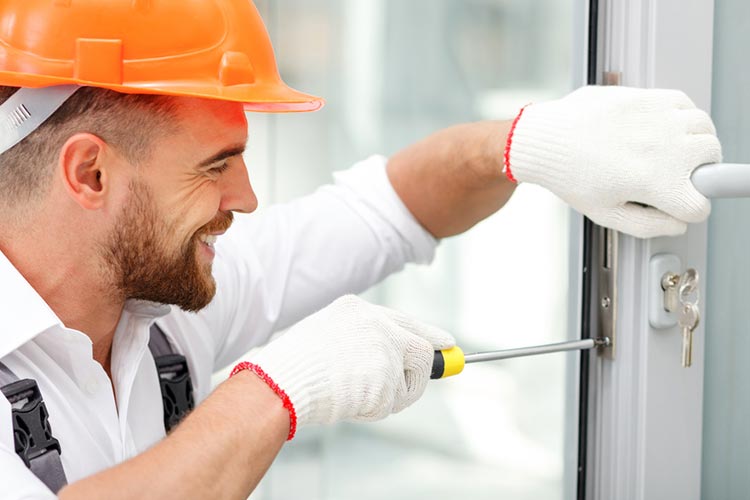 Top 5 things to look for when hiring a locksmith
When you need a locksmith for a door at home, work, your car, or even your mailbox, it's important to make sure that you choose the right team for the job. Here are five essential tips for hiring the right locksmith service.
Local
If you want to ensure the speediest service, make sure that you look for a local locksmith. Locksmiths that offer services in a specific area are often the first to arrive which means that you will have that much less time to wait.
Reputable
Reputation is another important factor. Whether you need assistance with a lock at home, at work, on your car, or mailbox, you need a locksmith you can trust. It's not only a matter of the quality of their work but also your safety and security. A reputable locksmith will always put your privacy first.
Qualified
Before hiring a locksmith, make sure that you find out more about their qualifications. Not all locks are the same, and different techniques are required in different situations. Locksmiths without adequate qualifications will either work at a far slower pace, or they could even perform inferior quality work.
Experienced
Apart from qualifications, experience is another essential factor to consider. Experienced locksmiths know their way around all kinds of locks which means that they will know exactly how to solve any problem. This means that you can be sure that the job will be done faster and with the most professional approach.
Affordable
Money is always something to keep in mind when hiring a locksmith. Some locksmiths charge higher than reasonable prices. Others might offer really cheap rates that might sound tempting at first. While it's absolutely normal to look for a good price, there is such a thing as too expensive and too cheap. Overpriced locksmiths do not provide value for money whereas cheap locksmiths won't necessarily perform quality work. Fortunately, there are locksmiths out there that offer professional services at reasonable rates.
Ottawa Top Locksmith offers professional services throughout the Ottawa area. We are able to arrive within 20 minutes of receiving your call, and our low service fee is incredibly affordable.